Curious about who and what PANTSAT.DK is? Then read more here.
We want to make money available to everyone
There are numerous loan and financing options in the market. However, the market is generally characterized by the poorer your finances, the worse and more expensive loan products you have the opportunity to get.
PANTSAT.DK was founded in 2018 with the intention of being a fair and cheap alternative to loans and cash credits. Our vision is to make money accessible to everyone and provide our customers with a better solution than expensive consumer loans, expensive quick loans and expensive cash credits. PANTSAT.DK is a more flexible, more transparent and significantly cheaper way to get money in hand right away.
We leverage value in objects
We can offer this good alternative by leveraging value in valuables, which normal lending companies do not offer. In practice, we purchase the valuables from you, thereby securing our payment. You will thus receive a cash payment and at the same time you will have the right to repurchase your valuables at a later date. We call it repurchase rights.
PANTSAT.DK. is owned and operated by nofipa ApS, which also operates STRAKSSALG.DK.
Our values
transparency
We want our business model and solutions to be composed so that it is always in our best interests to do what is in your best interest. Therefore, we are completely transparent with our solutions. We have no fees and we use a linear increase in the repurchase price. That is, you are not made relatively inferior or better, regardless of whether you repurchase your valuables after 1 or 3 months.
When it comes to assessing your valuables, this is something we do together. Even though we have expert knowledge in many subject areas, it is your value and the knowledge you hold is relevant to the assessment. It is in your best interests to assess your valuables correctly.
Cheap
We want to be a cheap alternative to expensive consumer loans, expensive quick loans and expensive cash loans. This is crucial to achieve our vision of making money easier and more accessible to everyone. By being a cheaper alternative, our solutions become attractive to more.
Quick and Easy
We want to make it quick and easy to get money through our concept. We even know about the feeling of suddenly needing extra money in everyday life because an unforeseen situation arises. Sometimes it is unforeseen bills, a good deal that one would like to take advantage of, or maybe a spontaneous holiday is needed – there can be many reasons to need money.
Bank loans and consumer loans are not very suitable for here and now financing, as there are often setup fees and it takes time to be granted and created. In addition, there are often a large number of requirements for the applicant, including e.g. credit rating, paychecks or employment relationships, etc. Quick loans and overdraft facilities are often quick and easy to take, but are also expensive, and in addition, they can usually only handle very small financing needs of less than DKK 10,000.
Professionalism and discretion
We want to give our customers a professional and discreet experience. Asking for money is not always easy. But it should be – and with us it's straightforward. It is quite normal to take out a loan through your house or car, and we believe it is at least as natural to get a loan through valuables. We process all applications professionally and protect your information so that others do not know about your transactions with us.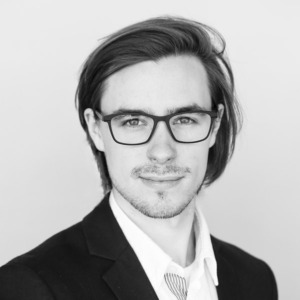 Alexander Lundkvist
FOUNDER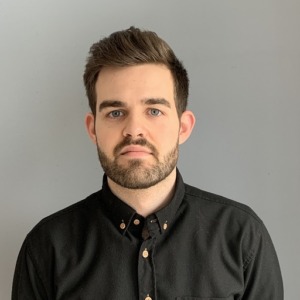 Martin Fleron
Business Development Manager