We tailor solutions to suit your needs.

We pickup at your place
As an extra service, we offer higher payouts to drive out and pick up items. This is currently only possible in Greater Copenhagen and Aarhus. If you live outside Copenhagen and Aarhus, we offer to pay the freight if you send the item by mail.
Only possible for loans above 25.000+ DKK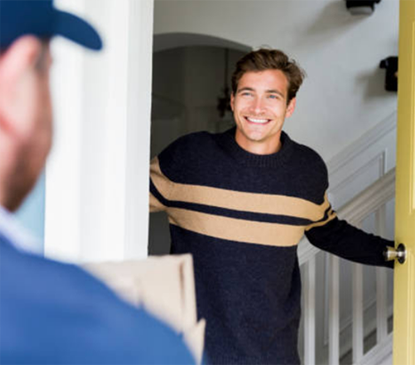 Fast. Safe. Easy.
We can often pick up items on the same day and you will receive the payment as soon as the contract is signed. Call us if you have any questions

Costs
---

Rente tabel
Vores rente er lavere hvis man vælger at tilmelde sig automatisk forlængelse gennem mobilepay. Denne mulighed har vi, fordi det er lettere for dig og for os. Så udløber dine kontrakter ikke og du kan med et klik afmelde dig tjenesten igen. Det tager 30 sekunder at tilmelde sig.
| Lånebeløb | Rente med Mobilepay | Rente uden Mobilepay |
| --- | --- | --- |
| 0 – 5.000 kr | 7.5% | 8.5% |
| 5.001 – 15.000 kr | 3.95% | 4.5% |
| 15.001 + | 2.95% | 3.5% |

Kontraktperiode
Den kontrakt løber som udgangspunkt løbende måned + en måned. Herefter kan du altid forlænge kontrakten så lang tid det passer dig, du skal bare betale de månedlige omkostninger.

Afbetaling
Du kan altid afbetale på din kontrakt. Dine månedlige omkostninger falder når du har afdraget på kontrakten.

Udbetaling
Vi udbetaler op til maks 75% af genstandensværdi. Vi kan ikke udbetale højere, da dette er vores sikkerhed for lånet